LED Screen Rental in Des Moines, IA
Des Moines' leader in event-enhancing LED display screens
Rental
"*" indicates required fields
Insane Impact is Des Moines' first choice in LED screen rental for any and all events. Offering a wide selection of both mobile and modular video wall displays for indoor and outdoor applications alike.
When you rent from Insane Impact, you receive more than an industry leading jumbotron. You receive our people. Dedicated technicians will be onsite for the length of your event.
From backyard movie nights to giant productions and everything in between, we have the product and people to up the ante at your next Des Moines event. Fill out the form or keep reading to learn more.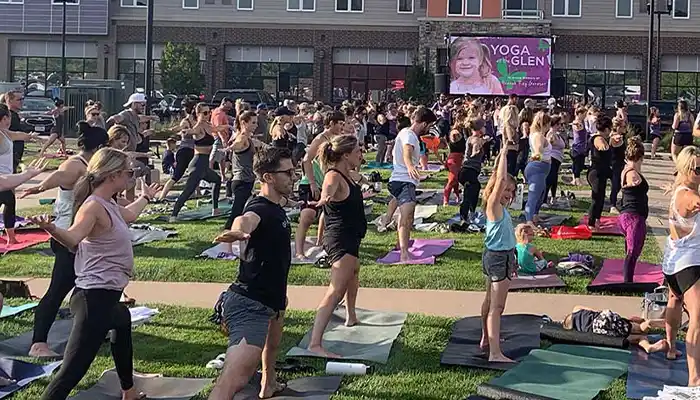 Mobile LED Screen Rental Products
MAX 2313 – At 23′ wide by 13′ tall this is our largest mobile LED screen trailer – great for large groups and larger productions
MAX 1710 – This 17'x10' screen can be seen from hundreds of feet away and is great for medium to large scale events
MAX 158 –

The MAX 158 is 15'x8′ and can be seen from about 250 ft. away

MAX 127 –

 This is our most versatile screen, great for digital signage and small to medium sized events
FAQ
How does pricing work?
Our rental rate starts at $3,000 for 1 day, and following days are generally around $1,500. Our larger screens and modular screens can vary in pricing between $5,000 and $10,000 for the first day.
At Insane Impact, our pricing is one flat competitive rate. What you are quoted is what you pay.
Looking for more pricing info? Click here for your custom price quote.
What does a rental include?
Your flat rental rate includes all elements of your display:
Consultation
One dedicated LED technician per screen
Setup
Operation
Tear-down
Power (mobile screens only)
Audio (upon request)
We will handle your display needs behind the scenes so you can focus on hosting a stellar event.
What content can we display?
The sky is the limit with what our screens can play on-screen. Popular examples include live video feeds, advertisements, scoring, digital signage, messaging, video clips, slideshows and movies.
Have another idea? Let us know and we will make it happen.
What are some common rental applications?
Types of events we generally rent to include marathons/5k's, movies at the park, concerts/festivals, trade shows, fundraisers, golf and other sporting events, watch parties, parades, and ceremonies.
We typically do not rent to small private gatherings, since the displays are intended for mass viewing and the pricing can be high for this type of event.
Are the screens weatherproof?
Our outdoor screens are IP65 rated, meaning they can withstand heavy rain, snow, and cold temperatures. They have a stamped wind rating of 45mph, making them suitable for display in most adverse weather conditions.
What happens if I have to cancel?
If you have to cancel your event after booking and paying your deposit, your deposit will be applied to a future event of your choosing.
How do I get started?
Send us a note to start the conversation! Whether you are just looking for general info or are ready to buy, we would love to hear from you.