LED Screen Rental in Houston, TX
Houston's leader in event-enhancing LED display screens
Rental
"*" indicates required fields
When it comes to event-enhancing LED screen rentals, Insane Impact is Houston's first choice.
We provide high-resolution, turnkey video wall display solutions for events ranging from backyard barbecues to the Super Bowl.
In the state where everything is bigger, our giant LED video screens are no exception. The massive 23 ft. by 13 ft. MAX 2313, for example, can be seen from up to 500 ft away. Need something smaller? Our smallest screen is 12'×7′ and great for small to medium sized events.
An LED display rental from Insane Impact includes needs assessment, delivery, set-up, production, power, audio, and tear-down. So just give us a ring and we can handle the rest, out of sight and out of mind.
With almost a decade of experience in providing world class LED display solutions, let us show you how our team can bring your event to the next level.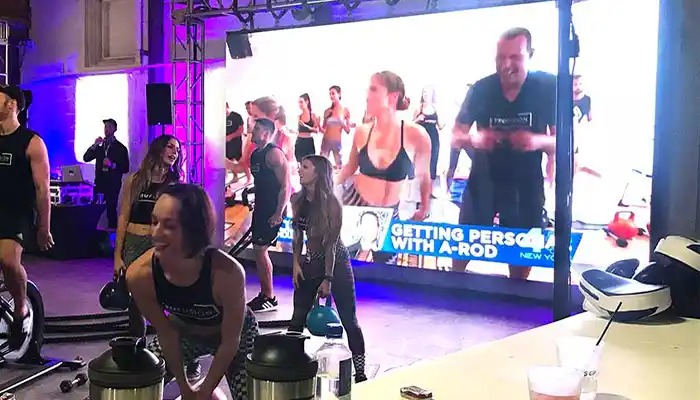 Mobile Rental Products
MAX 127
12 ft. x 7 ft. screen

4.81mm pixel pitch

200 ft. maximum viewing distance
Great for small events, advertising, and wayfinding.
MAX 158
15 ft. x 8 ft. screen
4.81mm pixel pitch
300 ft. maximum viewing distance
One of our more popular rental options, good for small-to-medium events.
MAX 1710
17 ft. x 10 ft. screen
4.81mm pixel pitch
Minimum viewing distance – ~15 ft.
350 ft. maximum viewing distance
A tried and true option, great for medium and large-scale events
MAX 2313
23 ft. x 13 ft. screen
4.81mm pixel pitch
500 ft. maximum viewing distance
The massive high-definition MAX 2313 is our biggest yet and great for large-scale events that require capturing massive crowds with engaging content.
Up the Ante at Your Next Event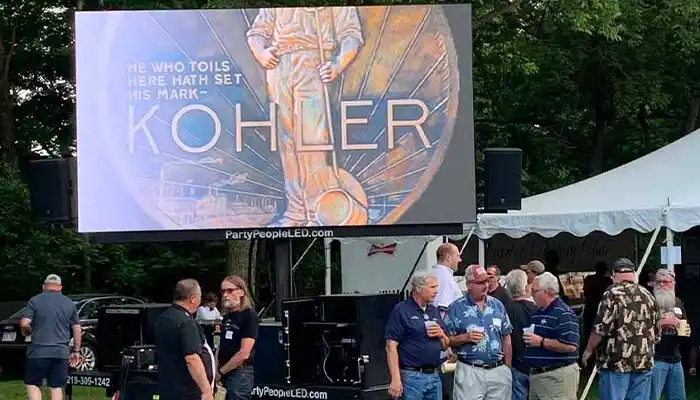 When you rent from Insane Impact, you get more than industry leading LED displays. You get our people. From the minute you contact us to after event completion we will work with you to ensure a maximum impact on your guests.
If you are renting for the first time or exploring LED providers, let us show you why we are Houston's best in LED display solutions.