LED Screen Rental in New York City
NYC's leader in event-enhancing LED display screens
Rental
"*" indicates required fields
Insane Impact is New York's first choice in LED screen rental. We offer the Big Apple a wide variety of mobile products for any and all events. From backyard barbecues to some of the largest festivals in the world, Insane Impact has the right product at the right price.
When you rent an LED screen for your next NYC event, you receive more than an industry leading display – you receive unparalleled service. Rental includes a dedicated service tech to run the screen. Let us handle the audio/video side while you focus on the rest of your event! Fill out the form to start the conversation.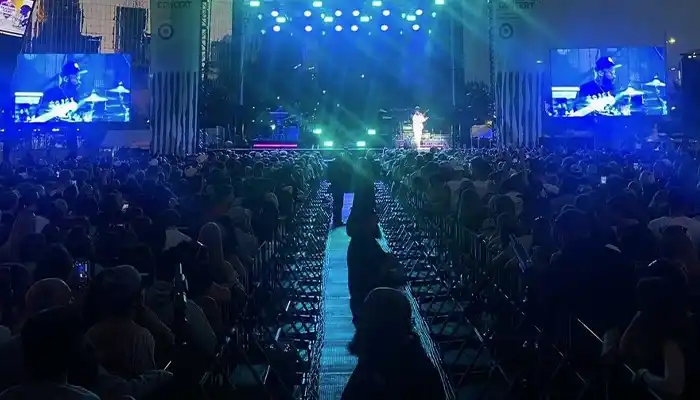 LED Display Rental Products 
We offer NYC mobile LED screen trailers in 4 sizes.
MAX 127: 12'x7′ mobile LED screen trailer with a viewing distance of up to 200 ft. 
MAX 158: 15'x8′ mobile LED screen with a viewing distance of up to 250 ft.
MAX 1710: 17'x10′ mobile LED screen with a viewing distance of up to 300 ft. 
MAX 2313: 23'x13′ mobile LED screen with a viewing distance of up to 500 ft.
Each product in the MAX Mobile LED product suite features adjustable screen height, screen rotation, high image clarity, daytime viewing, and weatherproof operation. 
By contacting Insane Impact, we will ensure that we will match you with the perfect product to accommodate your event requirements. Here are some tech terms to consider:
LED
LED is today's display standard that utilizes light emitting diodes as its display source. LED display is the brightest, most energy efficient technology, making it the clear choice for video walls.
Video wall
A video wall is a display utilizing multiple display panels that are linked together. They are linked together to allow sizes larger than your standard single-panel displays, such as the LED TV in your home.
IP rating
An IP rating measures a display panel's resistance to nature's elements. For an all-weather rating, you want IP65 or higher.
Nits
Nits measure brightness. Indoor displays are generally around 1,500 nits, whereas outdoor displays require a minimum of 4,500 – 5,000 nits
Pixel pitch
Pixel pitch measures the density of the pixels on a display panel. The lower the number, the higher the density and level of image detail.
Aspect ratio
An aspect ratio is a video wall's proportion of width to height, written as W:H. 16:9 is the most common aspect ratio, and that's what ratio we use for our rental screens.
LED display rental is a great solution for any event that is looking to create community and gather their audience. Some popular event applications are:
Festivals & fairs
Tailgates
Drive-Ins
Concerts
Watch parties
Movie nights
Fundraisers
Marathons/5k's
Trade shows
Ribbon cuttings
Country club outings
Golf tournaments
Track & field
Graduation ceremonies
Church and worship events
Parades
Marches/rallies/activism
Community events
And more!
Apply a rental display to any and all events with content including live tv streaming, movies, scoreboards, multimedia, digital signage, advertising, and social walls.
Have another idea? Let us help you pick the perfect product – start by filling out our form.
Jumbotron rental is priced at a daily rate, starting at $3,000 for our MAX 127. Pricing is one flat fee, and includes:
A dedicated LED technician
Setup/teardown
Operation
Power 
Audio 
Our all-encompassing services allow you to breathe easy knowing that we've got you covered on the A/V side! With almost a decade of experience in enhancing NYC events with head-turning LED, it is our mission to enhance your event. Ready to learn what Insane Impact can do for you? Click below!