Every investment needs a return.
We've done the math and we know when each of our Mobile LED Displays should begin to turn a profit. But let's face it. You need the actual evidence.
We get that. So, let us tell you about our friends over at GJR Screens.
They built up their rental network and were ready to start their own fleet of Mobile LED Displays. That's when they called us for a custom, constructed in the USA, Mobile LED Display Trailer.
We took a look at the events they were doing and their most popular venues. From there, we made recommendations on sizing and additional customizations that we believed would give them a competitive edge with their customers and align with their budget.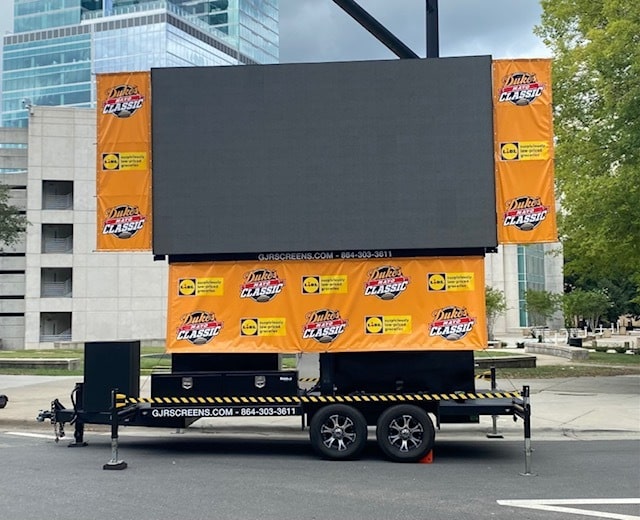 GJR chose our MAX Mobile 158 Display. This 15 foot by 8 foot screen has a 4.81 mm pixel pitch and is rated IP65. Simply put, it has amazing clarity and can handle inclement weather. With that size and crystal clear picture, patrons can view this screen from up to 250 feet away.
The ability to accommodate a wide range of events was a must. GJR had a lineup of events ranging from tailgate parties, watch parties, golf scorekeeping, concerts, and festivals to more unique opportunities like a sunrise Easter church service, an outdoor funeral service, and a college graduation ceremony.
This mid-size screen offered them flexibility to accommodate the standard events and the ability to create an unforgettable experience for their customers who were getting a little more creative. The onboard power and sound systems also helped them create the best possible experience.
Another unique feature that has benefitted GJR is the quick and easy set up and operation of their Mobile LED Display. Its compact and easy 1-person operation helps GJR keep their overhead costs low.
Owner of GJR Screens, Greg Ross, had this to say about their experience, "We have been very fortunate to make some great contacts and have a fair amount of success in a short period. It has definitely been the fastest ROI I have ever experienced in multiple business ventures!"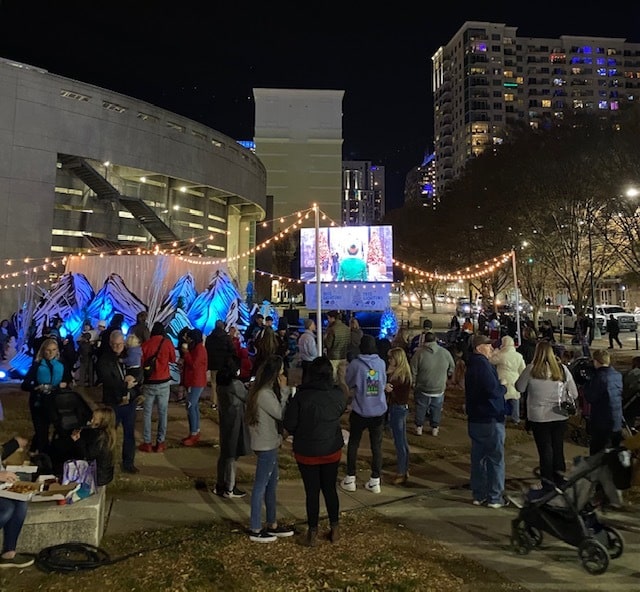 Greg and his team have been so pleased, that they've ordered a MAX 2313, which we will be delivering in mid-July. Another wonderful chapter in our story with GJR Screens.
The best part about purchasing a Mobile LED Display Trailer is that our team of professionals has your back. From operation and troubleshooting to the 7-year warranty that comes with every single one of our screens, you have everything you need to roll out your MAX Mobile and see a return on your investment.
If you're considering purchasing a Mobile LED Display, reach out to our team. We'd be happy to help you figure out exactly what you need.