You've got an idea for your event.
It's out of the box. You want to wow your audience with an unforgettable experience. That is, of course, if you can make it happen.
That's where we come in. We love a good challenge. It's our job to help you achieve your goals for your event. No matter what, no matter where.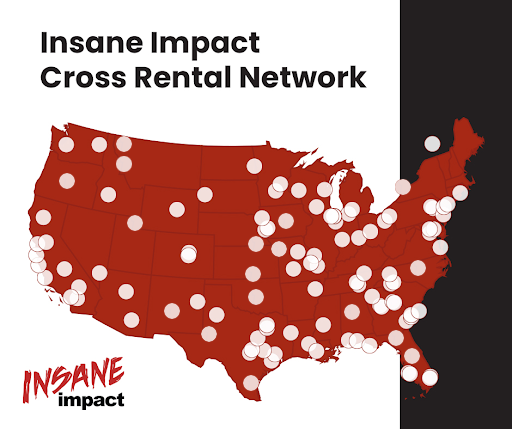 It's going to be a packed stadium/field/auditorium. You're looking to give everyone a front-row seat. And you can. Our Mobile LED Screens can help you deliver an unforgettable experience even in a cornfield in the middle of Iowa.
There's nothing like cheering for your team with other fans. Oh wait, yea there is… Cheering on your team with other fans, with food, and an awesome view. Whether you're cheering for a big city team or the small town champs, a Mobile LED Screen can help you gather everyone around.
There's no limit to how you can keep your audience engaged using a Mobile LED Screen at a marathon. Everything from displaying live footage, results, and even sponsorship content can help you create an unforgettable experience.
Give your patrons everything they need to donate to your cause. Help them understand the need they'll be solving and even give them the opportunity to give simply by giving their attention.
Keep your audience wanting more with live streams, scoreboards, and sponsor content. Just because the game is on the back nine, it doesn't mean your audience has to miss a minute.
Whatever you're celebrating, a Mobile LED Screen can add to your fair or festival. Use it to enhance shows, provide wayfinding or pricing information. You could even throw a few sponsorship logos on there to help cover the cost.
Your goal is to generate leads and a screen can help with that. Take your potential clients on a journey with traffic stopping content about your product or service. It's a great way to convert foot traffic into leads.
A shared experience is one of the best things about life. Sharing something you enjoy with others who enjoy it is always a good time. Hosting watch parties is made easy with a mobile LED display that has everything you need right on the trailer.
When we say no matter what, no matter where, we mean it. Over the years, we've built a coast-to-coast network to serve the needs of our customers better than anyone else.
We can rise to the challenge. Reach out to our team today and we'll prove it.