Sports are back! Or at least to an extent. While sports fanatics around the world are excited to see their favorite teams again, they can also agree that things will be different this year in the wake of the novel coronavirus. Without question, the amount of fans physically allowed into the stadium will be significantly reduced if not eliminated altogether. Tailgating will also be affected.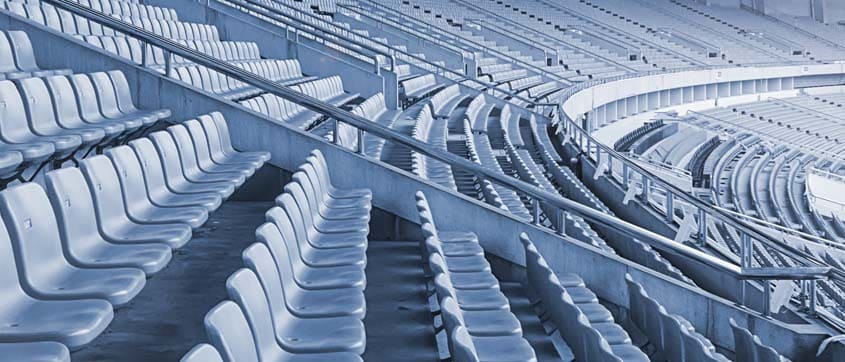 If you are wondering how to cope with the social distancing mandates this season, we are going to show you how to  take fans from the stadium to the parking lot. Here is how to host a killer tailgate party with a drive-in LED big screen – social distancing approved.
Drive-In Screens 101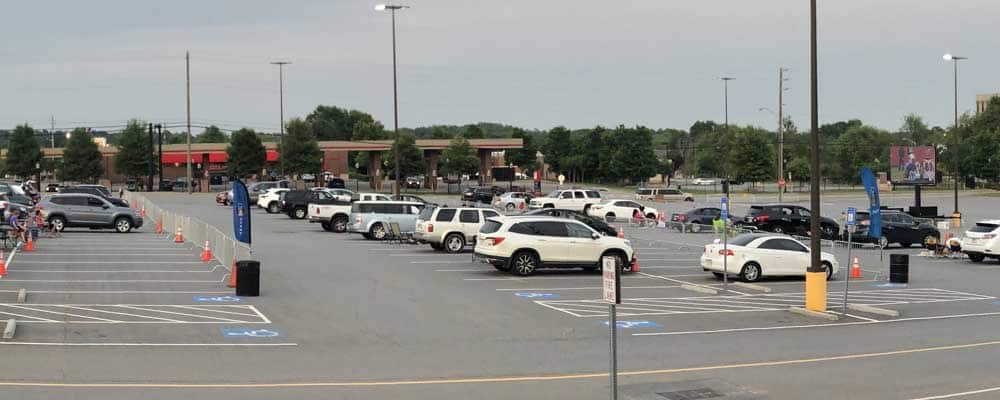 As event planners and individuals have had to adapt to the new social distancing mandates, many have gotten creative with drive-in displays. Drive-in styled events make social distancing a breeze with clearly marked 8 ft. parking spaces. In addition, keeping people in their cars adds an extra layer of security.
This sports season, fan spectatorship will be no exception to this fast growing trend.
LED screens are the popular choice for outdoor displays due to their brightness capabilities that allow daytime viewing. Mobile LED screens are even more effective because they can be set up in just minutes.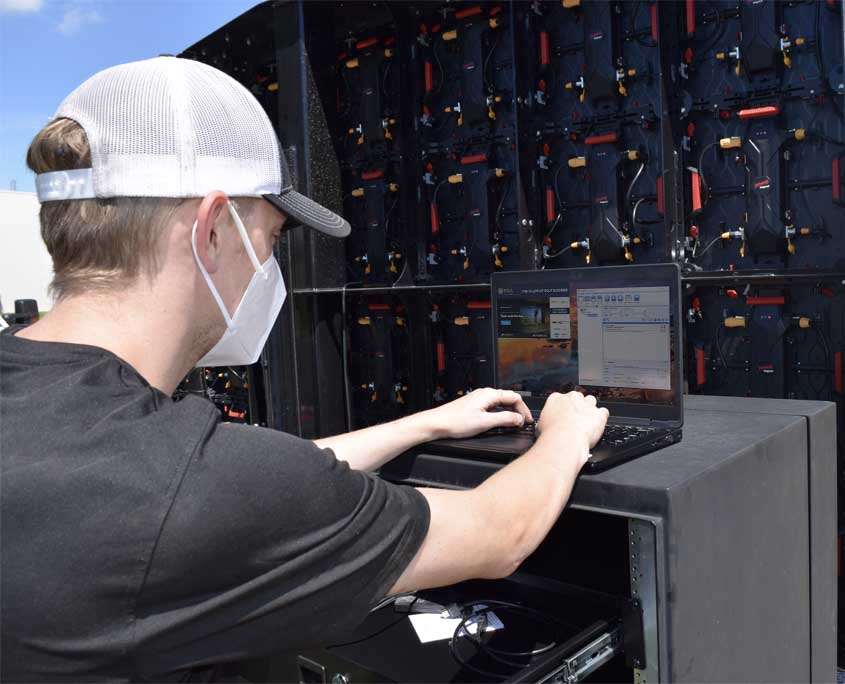 When you rent a screen for a drive-in event, it will come complete with a technician to operate the display and its components.
For audio, you can have your rental provider either use loudspeakers, or provide an FM transmitter for fans to tune in from their car radio.
The game feed can run from an onsite cable box or via a satellite dish onboard the screen.
Typical screen sizing is from 10'x6′ to 20'x11′ and can accommodate viewing distances between 150′ and 500′ away, depending on the size.
Drive-In Tailgate Car Spacing
Here is a suggested example of tailgate car placement for a 15'x8′ screen: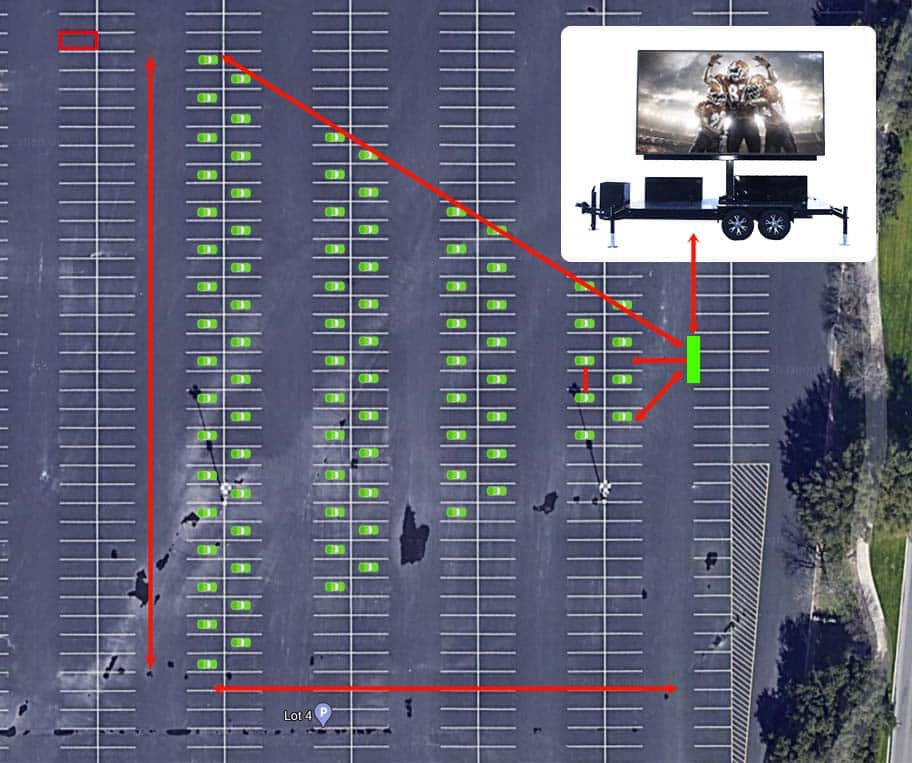 Tips For Hosting Your Socially Distanced Tailgate
1. DETERMINE YOUR TAILGATE'S SOCIAL DISTANCING PROCEDURES
Carefully review your state, local, and territorial rules, laws, and regulations. Also review the latest CDC guidelines surrounding public gatherings. Last, determine your personal comfort levels.
Based on this information, you must determine event factors such as:
Mask mandates
Ability to leave vehicle
Distance between parked vehicles
Additional event rules and implementations to ensure the safety of attendees
2. DEVELOP A PLAN TO IMPLEMENT THOSE PROCEDURES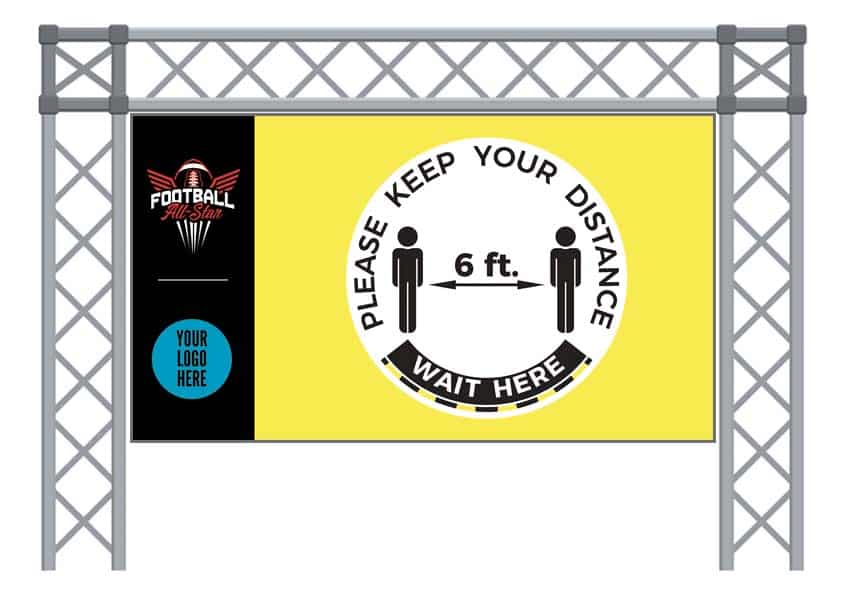 Be sure to have plenty of onsite staff to implement your procedures. Clearly communicate all social distancing requirements to attendees in advance. Include onsite signage and staff to remind all participants of the rules. Clearly mark restricted areas and crowd spacing. You can even develop signage to put up onto the screen surrounding your tailgate rules.
3. BOOK IN ADVANCE
The further you book in advance, the more time you have to plan. Not to mention, these screens are in short supply given the growing demand.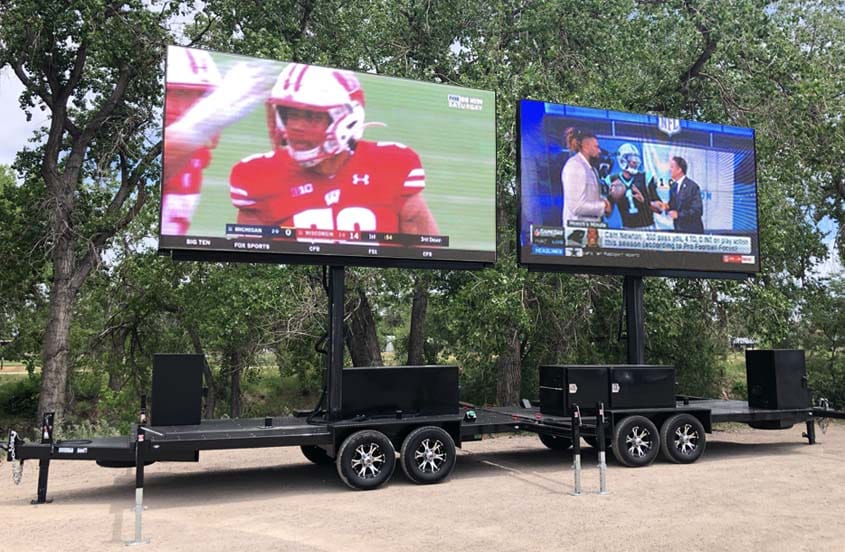 4. HAVE FUN!
While safety is your primary concern, you need to remember to create a memorable experience – after all, that is why you are hosting your tailgate in the first place. Some exciting things that you can do to engage fans include team-based decor and signage, raffles, socially-distanced performances, and announcers/speakers.
The bottom line
Sports spectatorship will be different this year amidst COVID-19. However, you can still gather fans in a safe and fun environment by taking fans from the stadium to the parking lot. If this seems like it could be a good fit for you, be sure to do your research on safety rules, laws, and guidelines, and to plan ahead.