At country clubs, competition exists in more places than on the course. As a manager, it is important to make sure your club stays relevant in a competitive industry. Entertaining and informing guests is pivotal to the success of any country club, and a mobile LED display can accomplish just that. Here are 6 ways to enhance your club with the purchase or rental of a mobile LED video wall:
1. OUTDOOR PATIO DISPLAY
Use mobile LED display as a giant outdoor TV for your patio area. Mobile LED video walls are designed to withstand outdoor elements and be seen under direct sunlight, so play the big game, movies, or any media source you want to entertain guests in the patio area.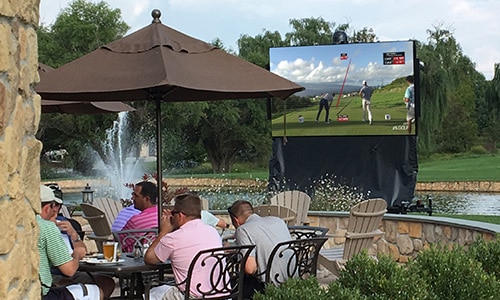 2. MEMBER GUEST GOLF TOURNAMENTS
Most country clubs host member-guest golf events. Mobile LED display boards are great for placing on the course to display real-time scoring, weather updates, statistics, messaging, and advertisements. They are a great way to engage and inform players and spectators during the tournament.
3. MOVIE VIEWINGS
Create a family friendly experience that will have club members wanting to come back again and again. No special occasion needed, simply fire up your LED board and pop in a DVD to display any movie day or night.
4. POOL PARTIES
Pop up a mobile LED board poolside to display movies, TV, web feeds, music videos, in-house content, and more. A great way to bring more traffic to your pool area regardless of the occasion.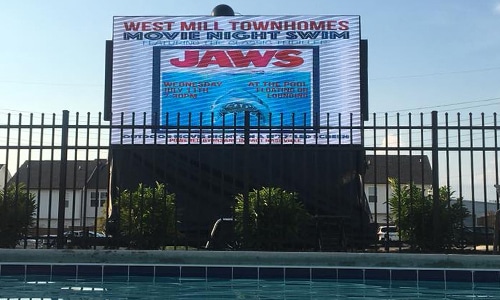 5. WEDDINGS
Perhaps the most popular application for LED video walls at country clubs is for weddings. It is perfect for displaying real-time image slideshows, live bands, and messaging to make that special moment even more memorable.
6. MOBILE MESSAGING BOARDS
According to BrightView, number 8 of the 10 things top clubs do is communicate well among staff, management, board members, and guests. Mobile LED boards are a great way to display real-time messaging to the masses to keep everyone informed. Messages can include weather/safety alerts, special events announcements, personalized messages such as birthday announcements, upcoming promotions, and anything else to engage and inform all personnel at your club.
Meet MAX: Retail Mobile LED for Clubs
Now that you know the benefits of LED display for country clubs and golf courses, we have just the product for you. Meet MAX – our lineup of 3 different sized mobile LED units available for retail sale. MAX's turnkey operation and clean look makes it the perfect mobile display amenity to add to any country club or golf course.
VIDEO – CASE STUDY | BIRMINGHAM COUNTRY CLUB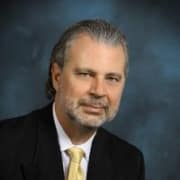 "Everybody's got the best new latest and greatest, and probably after about the first five minutes I knew I had to have one [MAX mobile LED]."
Joseph F. Basso, General Manager and COO of Birmingham Country Club, discusses the benefits he has experienced from his purchase of a MAX mobile LED display.